Althea S.T.
Chinese Astrology for Beginners
---
Health. Love. Wealth.
What's the secret to finding all three?
The secret is discovering who you are and whom you are not. Once you know more about yourself, you'll know how to find success and improve your relationships, too.
Learning Ba Zi Chinese astrology can surely help.
Even if you've never studied this art before, you can learn by starting here.
What are your strengths and weaknesses? If you don't know, then how can you improve who you are or find success in what you do and how you influence others?
Understand yourself and others and develop better relationships. Find the tools that work. The invaluable information included in this book will shed light on your personality traits, increase your chance of success, and help you employ a smoother life.
---
A few of the topics included are:
How to read and interpret the Ba Zi chart.

How to discover your luck in the next few years.

The ten personality types of Chinese Astrology.

Are you an Artist, a Giver or a Protector?

Do you prefer spending time with a Thinker, a Visionary or a Nourisher?

Do you relate better to Motivators or Executives?

Twelve Chinese Zodiac signs (twelve Branches).
Discover your destiny, unleash your potential, and harness your luck.
---
Don't forget to calculate your Chinese Astrology Ba Zi chart right now, it is free!
Chinese astrology articles & posts you might want to read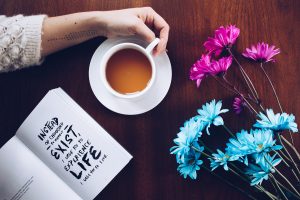 Schedule your Chinese Astrology Ba Zi consultation with Althea, because in life, there is so much to learn, as there are so many paths to walk. Understand the potentials and limitations of your Destiny and find the ways to grow and improve your Luck. Understand the importance of right timing and make informed decisions – to tune in with the best flow of your life!
We offer Life, Business and Annual Ba Zi Consultation.
Get amazing coaching skills based on actual knowledge. Decode one's Life Path and understand their abilities and limitations. Offer tailor-made solutions and advise about the right timing. And much more! Four levels, intense studies, certification program available. Flexible timing, studying in small groups (2-5 people).
Achieve great wisdom about life. Learn how to interpret the Ba Zi chart and anticipate the future developments in one's life. Help them reach their greatest potentials and become their best Self! Case Studies tutorials and certification program (4 levels) available. Flexible timing, undivided attention.