CHINESE ASTROLOGY FOR 2020 (13)
Twelve Zodiac signs and conflicts
In 2020, the following signs will have more problems with others:
DOG
ROOSTER
GOAT
HORSE
In 2020, Dogs might offend others more often which only brings about hostility and unnecessary conflicts.
Roosters will face more opposition and criticism, so they will have to decide whether to let go or waste their time and energy on a problem they created by themselves.
Goats will have to be alert and realistic, and they should not blame others for their own mistakes or misplaced trust.
When it comes to Horses, since they'll tend to lose patience more easily, they might say things they don't really mean.
---
Browse https://altheachineseastrology.com to:
Read our Chinese Astrology articles and Chinese Astrology Ba Zi blog posts
Find out more about Chinese Astrology for 2020
Download a free copy of your "Chinese Astrology Guide for 2020" e-book
Schedule your Ba Zi Consultation
Calculate your Ba Zi Chinese astrology horoscope
Read more about your Chinese Zodiac sign's luck in the Metal Rat year of 2020
Download ''Living in Accordance with Seasons'' e-book, and other free PDFs
Order your copy of the limited hardcover edition of the awarded book "A Course in Chinese Astrology"
Schedule your real Chinese Astrology private lectures
And much more!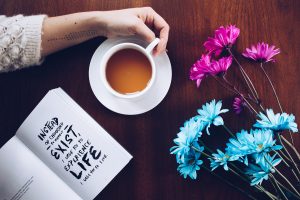 Schedule your Chinese Astrology Ba Zi consultation with Althea, because in life, there is so much to learn, as there are so many paths to walk. Understand the potentials and limitations of your Destiny and find the ways to grow and improve your Luck. Understand the importance of right timing and make informed decisions – to tune in with the best flow of your life!
We offer Life, Business and Annual Ba Zi Consultation.
Learn more about your bodily constitution, understand the influence of the ruling meridian on your body and mind, find the best ways to improve your health…
Available on Amazon Kindle and Smashwords
Look for this and other Althea's books on Amazon, to get invaluable insights and empower your life.
https://altheachineseastrology.com/wp-content/uploads/2019/12/argument-238529_1920.jpg
1279
1920
althea
https://altheachineseastrology.com/wp-content/uploads/2018/05/chinese-astrology-logo.png
althea
2019-12-08 13:24:46
2019-11-14 11:03:14
CHINESE ASTROLOGY FOR 2020 (13): Twelve Zodiac signs and conflicts