CHINESE ASTROLOGY FOR 2020 (4)
Twelve Zodiac signs and helpful people
In the contemporary world, financial success is pretty much determined by our followers and how much they like our products and/or services. In such a way, having others' attention, care, advice, contacts, and guidance proves to be vital – both in life and business. In certain years, the 'people luck' of a specific sign improves; this is when they can receive help and support which could change their life.
The signs that could easily get what they need from others in 2020 are:
OX
GOAT
DRAGON
MONKEY
When it comes to Oxen, they will be blessed with attention and help from the right people (especially males), but they will be also sought out for mentoring, advising, guiding, and supporting others.
With Monkeys and Dragons, they might get what they need through communication, going out, and participating in (or organizing) social events. For those born under the days of the Goat, although their relationship luck tends to be good it is also unstable. However, they will be still able to get help and find mentors and benefactors in the Rat year.
---
Browse https://altheachineseastrology.com to:
Read our Chinese Astrology articles and Chinese Astrology Ba Zi blog posts
Find out more about Chinese Astrology for 2020
Download a free copy of your "Chinese Astrology Guide for 2020" e-book
Schedule your Ba Zi Consultation
Calculate your Ba Zi Chinese astrology horoscope
Read more about your Chinese Zodiac sign's luck in the Metal Rat year of 2020
Download ''Living in Accordance with Seasons'' e-book, and other free PDFs
Order your copy of the limited hardcover edition of the awarded book "A Course in Chinese Astrology"
Schedule your real Chinese Astrology private lectures
And much more!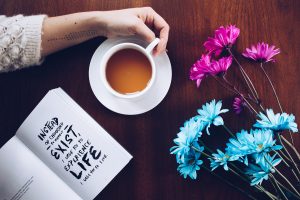 Schedule your Chinese Astrology Ba Zi consultation with Althea, because in life, there is so much to learn, as there are so many paths to walk. Understand the potentials and limitations of your Destiny and find the ways to grow and improve your Luck. Understand the importance of right timing and make informed decisions – to tune in with the best flow of your life!
We offer Life, Business and Annual Ba Zi Consultation.
https://altheachineseastrology.com/wp-content/uploads/2019/11/achievement-3935691_1920.jpg
1280
1920
althea
https://altheachineseastrology.com/wp-content/uploads/2018/05/chinese-astrology-logo.png
althea
2019-11-20 13:54:43
2019-11-14 14:39:25
CHINESE ASTROLOGY FOR 2020 (4): Twelve Zodiac signs and helpful people