CHINESE ASTROLOGY FOR 2020 (5)
Twelve Zodiac signs and changes
When a certain year "likes" your sign and delivers a lot of good Stars to it, then everything in your life tends to develop smoothly – and without greater oscillations. However, some other years might not be as friendly or supportive to your sign and this is when you may be challenged by things either big or small …
Knowing that changes are on their way to you, you typically have two options.
The first is to just wait for the changes to shake you and then choose the way to respond to them. The second one requires that you take initiative and administrate the changes in a certain direction; for example, you might consider altering your lifestyle, traveling more, or changing residence. Unlike waiting for the changes to come, initiating them is both a wiser and more proactive way of handling life.
In 2020, the following signs will be under the influence of changes:
HORSE
RAT
GOAT
Those born in the days of Rat and Horse will experience more changes in both their personal and professional life. Accordingly, the best they can do is to initiate the changes themselves. For example, they could do something differently in life and business, add something new, etc.
If you were born in the months of Rat or Horse (December, June), the changes will affect your career and business. Accordingly, the year of 2020 might be a good time for you to change your job or career – or to find some other ways to run your business…
For Goats, the Rat year brings lectures about trust and betrayal, and this is why they why they might feel at unease.
---
Browse https://altheachineseastrology.com to:
Read our Chinese Astrology articles and Chinese Astrology Ba Zi blog posts
Find out more about Chinese Astrology for 2020
Download a free copy of your "Chinese Astrology Guide for 2020" e-book
Schedule your Ba Zi Consultation
Calculate your Ba Zi Chinese astrology horoscope
Read more about your Chinese Zodiac sign's luck in the Metal Rat year of 2020
Download ''Living in Accordance with Seasons'' e-book, and other free PDFs
Order your copy of the limited hardcover edition of the awarded book "A Course in Chinese Astrology"
Schedule your real Chinese Astrology private lectures
And much more!
Awarded Chinese Astrology book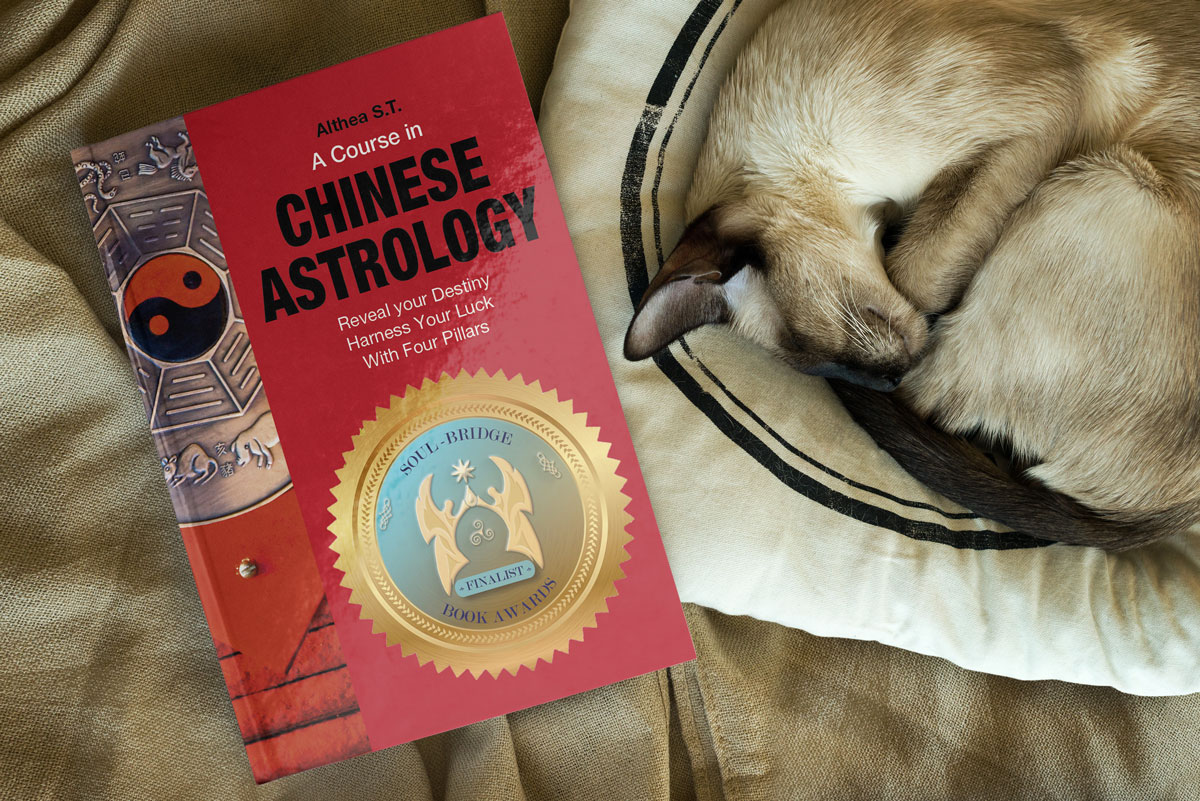 A Course in Chinese Astrology Ba Zi
Awards:
MBS Book Awards of Europe, January 2018 
Full title:

 
A Course in Chinese Astrology: Reveal Your Destiny, Harness Your Luck with Four Pillars
Chapters:
10 (+Glossary+Appendix)
Pages:
270
Illustrations:
50
Tables:
50
Charts:
50
Case Studies:
9
——-
This is the only Chinese Astrology book you'll ever need! 
——-
Price:
30$
Shipping:
$17
Approximate delivery time:
1-2 weeks for Europe; 2-4 weeks for the est of the world
---
 *
To explore the contents of the Chinese Astrology book simply follow the link: bit.ly/ASTROBOOK
A Course in Chinese Astrology Review

​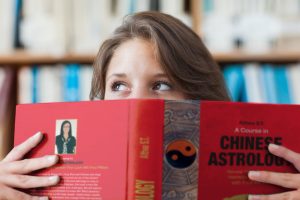 "I bought this book together with the author's Feng Shui book because to really learn Feng Shui, one needs to know at least the basics of Chinese Astrology. I already have many Chinese Astrology books in my library but I continue to buy more because each book always has something unique to offer. This book definitely exceeded my expectations. This is actually the first book I've read that provided value-added knowledge on how to activate for peach blossom, noblemen, and sky horse luck. I paid thousands of dollars in the past to learn these strategies from other Feng Shui masters. I recommend getting the author's book on Feng Shui as a great accompaniment to this book. These two books truly shows the author's remarkable depth of knowledge and expertise in both the art of Chinese Astrology and Feng Shui."
Mila K.
We love your uniqueness, and we want to support it.
This is why we gladly enable certain students to learn Chinese Astrology in the best possible way, in one-to-one private sessions. This is the best way to learn – and get the most out of studying time. This is also where you'll have full attention, patient guidance and sharp supervision!
Join us to start your Ba Zi life changing journey!
https://altheachineseastrology.com/wp-content/uploads/2019/11/time-for-a-change-4602273_1920.jpg
1280
1920
althea
https://altheachineseastrology.com/wp-content/uploads/2018/05/chinese-astrology-logo.png
althea
2019-11-22 13:05:14
2021-11-22 16:48:23
CHINESE ASTROLOGY FOR 2020 (5): Twelve Zodiac signs and changes