CHINESE ASTROLOGY FOR 2020 (6)
Twelve Zodiac signs and health
When our health is strong, we can do many things.
When it isn't, the majority of our energy goes into finding ways to improve it…
In 2020, the following Zodiac signs will have to pay more attention to their health:
PIG
TIGER
GOAT
RABBIT
Pig, unfortunately, hosts the Sickness Star in the Rat year and, hence, those born under the Pig day might find themselves fighting with occasional health issues. In order to improve their health, Pigs should establish a healthier lifestyle and avoid sleeping and spending time in the South and East locations of their home.
As with those born in the days of Pig, individuals born in the days of Tiger and Goat should also avoid sleeping in East and South during 2020. In addition, Tigers should pay more attention to their immunity and should consider using beta glucans, echinacea, medicinal mushrooms, etc. to support their immunity.
When it comes to Goats, they will be more prone towards physical injuries, while Rabbits should pay attention to their reproductive organs and protect themselves against STDs. Regarding Feng Shui, in 2020 Northwest is a great location for all those who want to improve their health.
---
Browse https://altheachineseastrology.com to:
Read our Chinese Astrology articles and Chinese Astrology Ba Zi blog posts
Find out more about Chinese Astrology for 2020
Download a free copy of your "Chinese Astrology Guide for 2020" e-book
Schedule your Ba Zi Consultation
Calculate your Ba Zi Chinese astrology horoscope
Read more about your Chinese Zodiac sign's luck in the Metal Rat year of 2020
Download ''Living in Accordance with Seasons'' e-book, and other free PDFs
Order your copy of the limited hardcover edition of the awarded book "A Course in Chinese Astrology"
Schedule your real Chinese Astrology private lectures
And much more!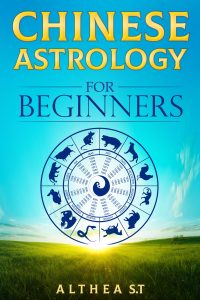 Discover 
your personality type of Chinese Astrology (The Artist? The Giver? The Protector?) 
and find 
your true potentials.
Reveal your luck in the next few years – and much more!
Available on Amazon Kindle & Smashwords
Look for this and other Althea's books, to get invaluable insights and empower your life. 
Chinese astrology articles & posts you might want to read
We love your uniqueness, and we want to support it.
This is why we gladly enable certain students to learn Chinese Astrology in the best possible way, in one-to-one private sessions. This is the best way to learn – and get the most out of studying time. This is also where you'll have full attention, patient guidance and sharp supervision!
Join us to start your Ba Zi life changing journey!
https://altheachineseastrology.com/wp-content/uploads/2019/11/yoga-3053487_1920.jpg
1379
1920
althea
https://altheachineseastrology.com/wp-content/uploads/2018/05/chinese-astrology-logo.png
althea
2019-11-24 13:14:19
2019-11-14 14:49:44
CHINESE ASTROLOGY FOR 2020 (6): Twelve Zodiac signs and health