CHINESE ASTROLOGY FOR 2020 (7)
Twelve Zodiac signs and wealth
Although the overall wealth luck of each individual is pretty much determined at their birth, every single year also brings some new opportunities, helping those born under particular signs' days to enhance their wealth.
During the course of 2020, the following signs will have good wealth luck:
RABBIT
OX
RAT
TIGER
MONKEY
DRAGON
GOAT
When it comes to Oxen, their wealth will come from their enthusiasm, initiative, and others' help. The positive Star in their sign will work particularly well for male Oxen and those in predominantly male industries (cars, tools, etc.), providing them with more opportunities to increase their wealth.
While Rabbits' wealth luck will be pretty good, female Rabbits will do better – the same is true for those in predominantly female oriented industries. Also, the Stars in this sign are especially supportive of Rabbit entrepreneurs who might come up with ideas which can bring in wealth. For Tigers, the best methods they could employ to improve their own finances utilize the Internet, travels, and international business.
Dragons might enhance their own business and/or finances through employing their own creativity and artistic sense; the best financial prospects in 2020 are for Dragon artists and designers.
Goats will be blessed with good wealth luck (especially dumb luck: lottery, etc.), but unless they become very alert and careful in the Rat year, they could also face losses mostly due to misplaced trust.
Monkey's luck in 2020 will be pretty good, while the overall success of Rats will depend on their ability to create great strategies and implement a plan B (or C) on a short notice.
---
Browse https://altheachineseastrology.com to:
Read our Chinese Astrology articles and Chinese Astrology Ba Zi blog posts
Find out more about Chinese Astrology for 2020
Download a free copy of your "Chinese Astrology Guide for 2020" e-book
Schedule your Ba Zi Consultation
Calculate your Ba Zi Chinese astrology horoscope
Read more about your Chinese Zodiac sign's luck in the Metal Rat year of 2020
Download ''Living in Accordance with Seasons'' e-book, and other free PDFs
Order your copy of the limited hardcover edition of the awarded book "A Course in Chinese Astrology"
Schedule your real Chinese Astrology private lectures
And much more!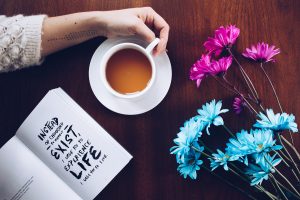 Schedule your Chinese Astrology Ba Zi consultation with Althea, because in life, there is so much to learn, as there are so many paths to walk. Understand the potentials and limitations of your Destiny and find the ways to grow and improve your Luck. Understand the importance of right timing and make informed decisions – to tune in with the best flow of your life!
We offer Life, Business and Annual Ba Zi Consultation.
Learn more about your bodily constitution, understand the influence of the ruling meridian on your body and mind, find the best ways to improve your health…
Available on Amazon Kindle and Smashwords
Look for this and other Althea's books on Amazon, to get invaluable insights and empower your life.
https://altheachineseastrology.com/wp-content/uploads/2019/11/dollar-1362243_1920.jpg
1280
1920
althea
https://altheachineseastrology.com/wp-content/uploads/2018/05/chinese-astrology-logo.png
althea
2019-11-27 13:23:59
2021-11-22 16:48:47
CHINESE ASTROLOGY FOR 2020 (7): Twelve Zodiac signs and wealth