Chinese Astrology and Helpful People in 2021
We need others to complement us, challenge us and help us to succeed. They can assist our causes by providing advice, guidance or practical help. However, we should not forget that our helpful people are also those who buy our products and/or use our services. With all of these in mind, having others' attention –  in the form of care, advice, contacts and guidance – can prove vital, both in everyday life and in business. In certain years, the 'people luck' of a specific Zodiac sign improves; this is when they are able to receive help and support that could change their life.
The signs that could easily get what they need from others in 2021 are:
SNAKE
MONKEY
TIGER
HORSE
ROOSTER
When it comes to Tigers, they will be blessed with attention and help from the right people (especially males), but they will also be sought out for mentoring, advising, guiding and supporting others.
Roosters and Snakes will not only be liked, but could also receive support and admiration more easily. Thus, 2021's Year of the Ox can help them promote their personality and/or business, expand their fan base and improve sales. They should be aware that the best ways to get the most out of the Year of the Ox is through communication, going out and participating in social events (or organizing them).
For those born under the days of the Horse, their relationship luck tends to oscillate in 2021. However, they will still be able to get help and find mentors and benefactors in the Year of the Ox.
Free 2021 pdfs (click on file to download)
For Feng Shui for 2021, follow the links

https://altheafengshui.com/feng-shui-2021

https://altheafengshui.com/flying-stars-2021

https://altheafengshui.com/annual-monthly-stars-2021

https://altheafengshui.com/feng-shui-health-2021

https://altheafengshui.com/feng-shui-romance-2021

https://altheafengshui.com/feng-shui-wealth-2021

 
Schedule your Chinese Astrology Ba Zi consultation with Althea, because in life, there is so much to learn, as there are so many paths to walk. Understand the potentials and limitations of your Destiny and find the ways to grow and improve your Luck. Understand the importance of right timing and make informed decisions – to tune in with the best flow of your life!
We offer Life, Business and Annual Ba Zi Consultation.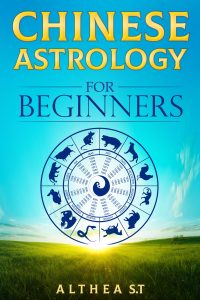 Discover 
your personality type of Chinese Astrology (The Artist? The Giver? The Protector?) 
and find 
your true potentials.
Reveal your luck in the next few years – and much more!
Available on Amazon Kindle & Smashwords
Look for this and other Althea's books, to get invaluable insights and empower your life. 
https://altheachineseastrology.com/wp-content/uploads/2020/12/helping-4661809_1280.jpg
1161
1280
althea
https://altheachineseastrology.com/wp-content/uploads/2018/05/chinese-astrology-logo.png
althea
2020-12-22 19:55:24
2020-12-21 18:54:59
Chinese Astrology and Helpful people in 2021