Feng Shui for 2020 (15)
Flying Stars for Work
The best areas for work in 2020 are:
SOUTH (properties)
NORTH (creative endeavors, leadership)
WEST (media, internet)
EAST 2 (risk, gamble, stock market)
NORTHEAST 1 (cars, tools)
NORTHEAST 3 (travel)
NORTHWEST (working for salary)
The key to getting the most out of certain locations is to work from there.
When it comes to choosing the best sector, this depends on one's line of work. For example, for individuals in predominantly feminine industries, East 2 could be a viable solution.
Northeast 1 is a great location for those in predominantly masculine industries, like selling cars, tools, etc.
North is excellent for those who want to lead and show their abilities in full, while Southeast is more suitable for those who desire recognition and respect. For those who strive towards gaining fame and promotions, the ideal desk location is West.
---
Browse https://altheafengshui.com to:
Read our Feng Shui articles and Feng Shui blog posts
Find out more about Feng Shui for 2020
Download a free copy of your "Feng Shui Guide for 2020" e-book
Schedule your Feng Shui Consultation
Calculate the Flying Star chart of your property
Calculate your Ba Zi Chinese astrology horoscope
Read more about your Chinese Zodiac sign's luck in the Rat year
Download ''Living in Accordance with Seasons'' e-book, and other free PDFs
Order your copy of the limited hardcover edition of the awarded book "A Course in Real Feng Shui"
Schedule your real Feng Shui private lectures
Consult "The Book of Changes", Yi Jing, online…
And much more!
Master real Feng Shui, in theory and practice. Learn the best ways to assess, improve and activate the properties. Clear your doubts,
create tailor-made solutions
and get actual, measurable results. Four levels, intense studies, certification program available. Flexible timing, studying in small groups (2-5 people).
We provide one-to-one Feng Shui studies and tutoring. Get all necessary explanations and achieve excellence in your Feng Shui practice. Master trusted formulas for assessing and activating properties and gain confidence in consulting with a wide range of clients!Flexible timing, undivided attention. Permanent training and certification program available.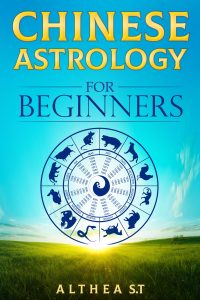 Discover 
your personality type of Chinese Astrology (The Artist? The Giver? The Protector?) 
and find 
your true potentials.
Reveal your luck in the next few years – and much more!
Available on Amazon Kindle & Smashwords
Look for this and other Althea's books, to get invaluable insights and empower your life. 
https://altheachineseastrology.com/wp-content/uploads/2019/11/action-2277292_1920.jpg
1310
1920
althea
https://altheachineseastrology.com/wp-content/uploads/2018/05/chinese-astrology-logo.png
althea
2020-01-11 14:04:55
2020-12-21 18:57:14
Feng Shui for 2020 (15): Flying Stars for Work