Feng Shui for 2020 (7)
Flying Star for Career
If you want to boost your career, focus on the following locations of your home or office:
SOUTHEAST
WEST
If you want to get recognition for your efforts and if you dream of promotion, then Southeast of the property (or the office) might be the right location for your desk. Southeast is also an ideal choice for those who would like to acquire more power and/or gain authority in their field.
West is beneficial for those who want to succeed in media and social networks, become popular, and achieve fame.
Now, all you have to do is to choose the area that suits you most and move your desk there!
---
Browse https://altheafengshui.com to:
Read our Feng Shui articles and Feng Shui blog posts
Find out more about Feng Shui for 2020
Download a free copy of your "Feng Shui Guide for 2020" e-book
Schedule your Feng Shui Consultation
Calculate the Flying Star chart of your property
Calculate your Ba Zi Chinese astrology horoscope
Read more about your Chinese Zodiac sign's luck in the Rat year
Download ''Living in Accordance with Seasons'' e-book, and other free PDFs
Order your copy of the limited hardcover edition of the awarded book "A Course in Real Feng Shui"
Schedule your real Feng Shui private lectures
Consult "The Book of Changes", Yi Jing, online…
And much more!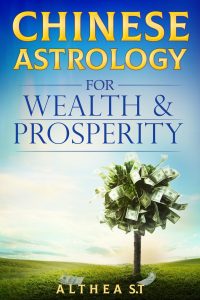 Reveal the wealth potentials of your Self and find which wealthiest people share the Self with you. Learn about ten ways to acquire wealth in Chinese Astrology, discover your wealth luck in the next few years – and more!
Available on Amazon Kindle and Smashwords.
Look for this and other Althea's books, to get invaluable insights and empower your life.
https://altheachineseastrology.com/wp-content/uploads/2019/11/achievement-3612401_1920.jpg
1279
1920
althea
https://altheachineseastrology.com/wp-content/uploads/2018/05/chinese-astrology-logo.png
althea
2019-12-26 13:08:41
2021-11-22 16:51:36
Feng Shui for 2020 (7): Flying Star for Career