"The gem cannot be polished without friction, nor man perfected without trials."

Chinese proverb
Zodiac signs and accidents in 2022
In 2022, the following signs will be more prone towards accidents and injuries:
MONKEY – injuries in motion
PIGS – injuries due to theft
OX – Sickness Star
SNAKE – physical harm
TIGER, RAT –  accidents prone
When it comes to those born under the days of Monkeys, they should be careful in gym, while running, etc., especially in February and November.
Tigers and Rats could inflict injuries themselves, due to being careless, hence they should stay away from dangerous sports in 2022.
Oxen should rest more, especially if they do not feel well; they should also make sure not to ignore any early warning signs of the illness. While Snakes should stay away from dangerous activities, the Pigs should be particularly careful with personal belongings, since they might have issues with theft and robbery.

FOLLOW US ON FACEBOOK & IG
IG @altheachineseastrology1
IG @altheafengshui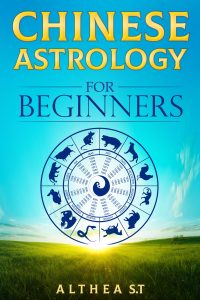 Discover 
your personality type of Chinese Astrology (The Artist? The Giver? The Protector?) 
and find 
your true potentials.
Reveal your luck in the next few years – and much more!
Available on Amazon Kindle & Smashwords
Look for this and other Althea's books, to get invaluable insights and empower your life. 
Attain amazing coaching skills based on actual knowledge. Decode one's Life Path and understand their abilities and limitations. Offer tailor-made solutions and advise about the right timing. And much more! Four levels, intense studies, certification program available. Flexible timing, studying in small groups (2-5 people).
Achieve great wisdom about life. Learn how to interpret the Ba Zi chart and anticipate the future developments in one's life. Help them reach their greatest potentials and become their best Self! Case Studies tutorials and certification program (4 levels) available. Flexible timing, undivided attention.
https://altheachineseastrology.com/wp-content/uploads/2021/11/Injuries-.jpg
1271
1920
althea
https://altheachineseastrology.com/wp-content/uploads/2018/05/chinese-astrology-logo.png
althea
2021-11-29 21:17:24
2021-11-22 16:56:03
Zodiac signs and accidents in 2022