"A crisis is an opportunity riding the dangerous wind."

Chinese proverb
In Chinese astrology Ba Zi consultations, we offer our clients not only the information about upcoming changes, but also advice on how to deal with them. For example, one can just wait for the changes to shake them (health, relationship, career, wealth). Or, knowing the exact timeline, one can take initiative and administrate the changes themselves! For every problem, there is some kind of solution.
Zodiac signs in 2022 and changes
In 2022, the following signs will be under the influence of changes:
MONKEYS
SNAKES
For those born in the days of Monkey, the Tiger year will bring upsets, pressure, and relationship strain (especially those born on Monkey days). Since their relationships in general will tend to get complicated for them, Monkeys might often feel misunderstood.
The only way for them to benefit from the Tiger year is to remain calm and/or to find some new ways to address their personal life (they could add a new quality to their relationship, go the gym, Yoga, or therapy together, etc.).
Those born in the Monkey month (

August

) will experience changes in their career and business. While some Monkeys might consider changing career/industry, others may benefit from finding the different ways to run their business.
For Snakes, the Tiger year brings lectures about trust and betrayal, and this is why they might feel at unease relationships-wise. In order to get through 2022 unharmed, they should be alert and careful, as they should put every important agreement in written – just to make sure.

FOLLOW US ON FACEBOOK
& IG
@altheachineseastrology1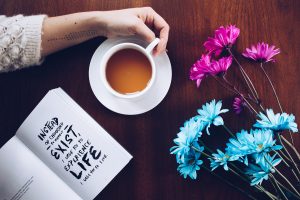 Schedule your Chinese Astrology Ba Zi consultation with Althea, because in life, there is so much to learn, as there are so many paths to walk. Understand the potentials and limitations of your Destiny and find the ways to grow and improve your Luck. Understand the importance of right timing and make informed decisions – to tune in with the best flow of your life!
We offer Life, Business and Annual Ba Zi Consultation.
https://altheachineseastrology.com/wp-content/uploads/2021/11/Changes-.jpg
1080
1920
althea
https://altheachineseastrology.com/wp-content/uploads/2018/05/chinese-astrology-logo.png
althea
2021-11-27 21:12:51
2021-11-22 16:55:56
Zodiac signs in 2022 and changes