A Course in Chinese Astrology Ba Zi
Awards: MBS Book Awards of Europe, January 2018 
Full title: A Course in Chinese Astrology: Reveal Your Destiny, 
Harness Your Luck with Four Pillars
Chapters: 10 (+Glossary+Appendix)
Pages: 270
Illustrations: 50
Tables: 50
Charts: 50
Case Studies: 9
This is the only Chinese Astrology book you'll ever need!

 
Price: 30$
Shipping: $17
Approximate delivery time: 1-2 weeks for Europe; 2-4 weeks for the rest of the world
 * To explore the contents of the Astrology of China book simply follow the link: bit.ly/ASTROBOOK
A Course in Chinese Astrology: blurb
There is a secret that emperors in the Imperial Court in Ancient China employed in their everyday decision making: the art of Chinese Astrology.
A Course in Chinese Astrology takes you on a privileged walk through life-changing revelations with prolific astrologer virtuoso, Althea S.T to become the best version of yourself for tackling life's many challenges.
What does your destiny have in store for you?
Can you manage your health, love life, career and wealth?
Can you anticipate the future and improve your luck by making the right decisions?
What are your very own keys to happiness and fulfillment?
For eons, the safe-guarded secrets of Chinese Astrology and the  Ba Zi -Four Pillar system have been the bastion that influenced numerous leaders in forging their decisions.
In these pages, Althea is on hand with you every step of the way in ten gripping chapters to help you understand every rudimental aspect of Chinese Astrology and the fundamental forces that orchestrate all Earthly happenings.
A Course in Chinese Astrology is a soul-searching journey that examines YOU as an individual, your Self, personal Four Pillars and providing crystal clear answers to life's most pressing questions from health to well-being.  
Review

​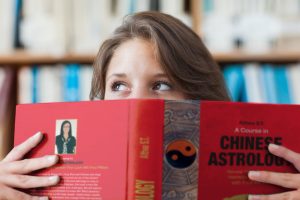 "I bought this book together with the author's Feng Shui book because to really learn Feng Shui, one needs to know at least the basics of Chinese Astrology. I already have many Chinese Astrology books in my library but I continue to buy more because each book always has something unique to offer. This book definitely exceeded my expectations. This is actually the first book I've read that provided value-added knowledge on how to activate for peach blossom, noblemen, and sky horse luck. I paid thousands of dollars in the past to learn these strategies from other Feng Shui masters. I recommend getting the author's book on Feng Shui as a great accompaniment to this book. These two books truly shows the author's remarkable depth of knowledge and expertise in both the art of Chinese Astrology and Feng Shui."
Mila K.
Chinese astrology articles & posts you might want to read
Get amazing coaching skills based on actual knowledge. Decode one's Life Path and understand their abilities and limitations. Offer tailor-made solutions and advise about the right timing. And much more! Four levels, intense studies, certification program available. Flexible timing, studying in small groups (2-5 people).
Achieve great wisdom about life. Learn how to interpret the chart and anticipate the future developments in one's life. Help them reach their greatest potentials and become their best Self! Case Studies or certification program available (4 levels). Flexible timing, undivided attention.