Fui Gong Personality
As I have mentioned earlier, the Self and the Day Pillar represent your personality.
However, since all sixty personalities of Chinese astrology differ, the Metal Dog stands out for being brave and bold. This is a very specific pillar also known as Fui Gong, and it belongs to ambitious and determined individuals, able to succeed and achieve great wealth, like Mr. Schwarzenegger. However, these individuals are also the people who have to pay a price for their achievements… and this price comes in form of various issues: health, career or relationships related. Therefore, Mr. Schwarzenegger will never be at peace and he will always have some goal to obtain and problem to solve …
Every Self has the best friends
It is well known in the Four Pillars astrology that every Self has its best friends.
The best friends of Geng are Ding (Yin Fire) and Jia (Yang Wood), and the best charts are when they are both present – and appear next to each other. Geng always needs Ding Fire (an open flame), to make it a useful tool – or a weapon. Accordingly, when forged adequately by challenging life experiences (represented by the Fire Element), Geng person becomes able to use the potentials of own chart to succeed and create wealth. When there is also Jia in the chart, it gives Geng individuals a sense of purpose, enabling them to stay sharp and focused.
Mr. Terminator's chart shows the presence of both Ding and Jia. Ding appears in the Month Pillar, and it is very close to the Self – Geng. Since this Ding Fire is very strong by the season, the forging force appears to be very strong in his life, and it manifests in the form of pressure and stress. This is a very common destiny trick, because we all need frustrations to wake us up and/or challenge us to master certain skills in order to survive – which is especially true for Geng individuals.
Therefore, what we can see in Schwarzenegger's chart is that his Self has to fight to survive, minding the strong Fire Element, which constantly acts upon it. This Fire also represents discipline, which is extremely important in this structure; without discipline, one might not be able to make use of his potentials or to thrive in life!
Chinese astrology articles & posts you could read
Get amazing coaching skills based on actual knowledge. Decode one's Life Path and understand their abilities and limitations. Offer tailor-made solutions and advise about the right timing. And much more! Four levels, intense studies, certification program available. Flexible timing, studying in small groups (2-5 people).
Achieve great wisdom about life. Learn how to interpret the Ba Zi chart and anticipate the future developments in one's life. Help them reach their greatest potentials and become their best Self! Case Studies tutorials and certification program (4 levels) available. Flexible timing, undivided attention.
Schedule your Chinese Astrology Ba Zi consultation with Althea, because in life, there is so much to learn, as there are so many paths to walk. Understand the potentials and limitations of your Destiny and find the ways to grow and improve your Luck. Understand the importance of right timing and make informed decisions – to tune in with the best flow of your life!
We offer Life, Business and Annual Ba Zi Consultation.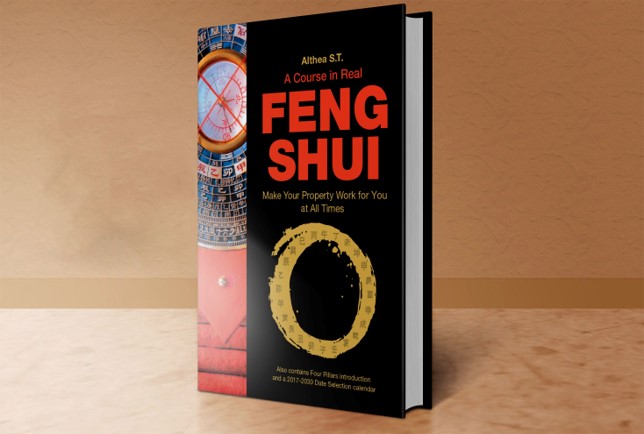 A course in real feng shui
Awards: Mind-Body-Spirit Book Award, January 2018
Title: A Course in Real Feng Shui: Make Your Property Work for You, at All Times
Chapters: 10 (+Glossary+Appendices)
Pages: 340
Illustrations and tables: 200
———
This is the only Feng Shui book you'll ever need! That's why we made it in hardcover – it's always going to be open!
———
Price: 35$
Shipping: $18
Approximate delivery time: 1-2 weeks for Europe; 2-4 weeks for the rest of the world
———-
—-
To explore the contents of this Feng Shui book simply follow the link: bit.ly/FENGBOOK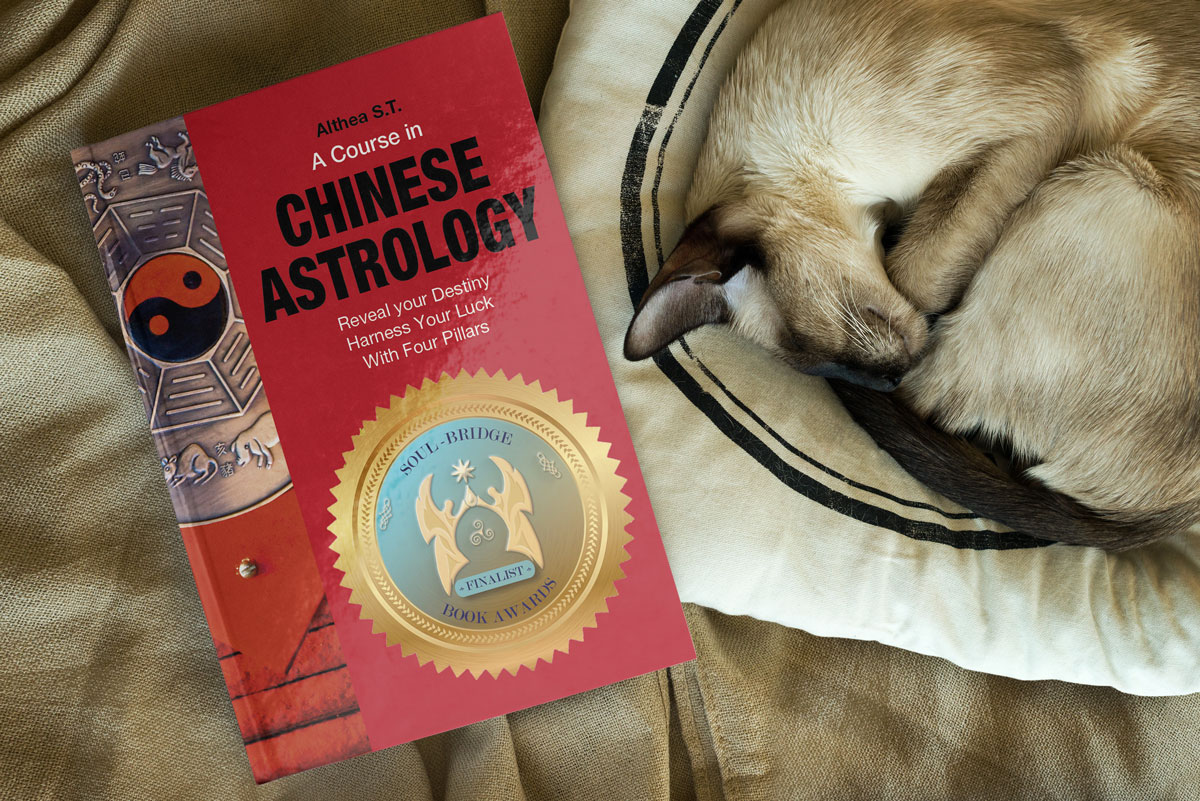 a course in chinese astrology ba zi
Awards: MBS Book Awards of Europe, January 2018 
Title: A Course in Chinese Astrology: Reveal Your Destiny, Harness Your Luck with Four Pillars
Chapters: 10 (+Glossary+Appendix)
Pages: 270
Illustrations: 50
Tables: 50
Charts: 50
Case Studies: 9
——-
This is the only Chinese Astrology book you'll ever need! 
——-
Price: 30$
Shipping: $17
Approximate delivery time: 1-2 weeks for Europe; 2-4 weeks for the rest of the world
—-
 —
To explore the contents of the Chinese Astrology book simply follow the link: bit.ly/ASTROBOOK
https://altheachineseastrology.com/wp-content/uploads/2018/12/IMG_2674-e1544219503480.jpg
4032
3024
althea
https://altheachineseastrology.com/wp-content/uploads/2018/05/chinese-astrology-logo.png
althea
2018-12-12 22:00:49
2019-04-03 09:42:49
Case Study - Terminator (part two)