The mystery of life.
The ancient knowledge of Chinese astrology Ba Zi.
Five Chinese Astrology books.
Awarded author, teacher and coach.
Meet Althea!
---
Althea will teach you about your life and your business – with a help of Chinese Astrology Ba Zi. She helps people, like you, who want to understand their life path and most important lessons, so they can chart their life and business for success.
Helping you decipher your life is exciting and a privilege.
Who you are is unique and something Althea takes seriously. She doesn't sugar-coat your idealistic picture, because every life comes with limitations. As a matter of fact, Althea has helped individuals to understand and improve their health, love life, career and finances, and develop confidence to live the deepest version of themselves.
In her consultations, she offers friendly and unbiased assessment and practical solutions. This is important for her, because she wants you to make informed decisions, as she wants you to – shine.
She's coach, teacher, mentor and author of two hardcover books (Soul-Bridge Body-Mind-Spirit Book Awardsof Europe– January 29, 2018) and numerous e-books (available on Amazon and Smashwords).
When Althea isn't teaching or coaching, she's writing, reading, sitting Zen, traveling or chilling out with her friends.
---
Read her books and hire her today, to start improving your life now for a better tomorrow.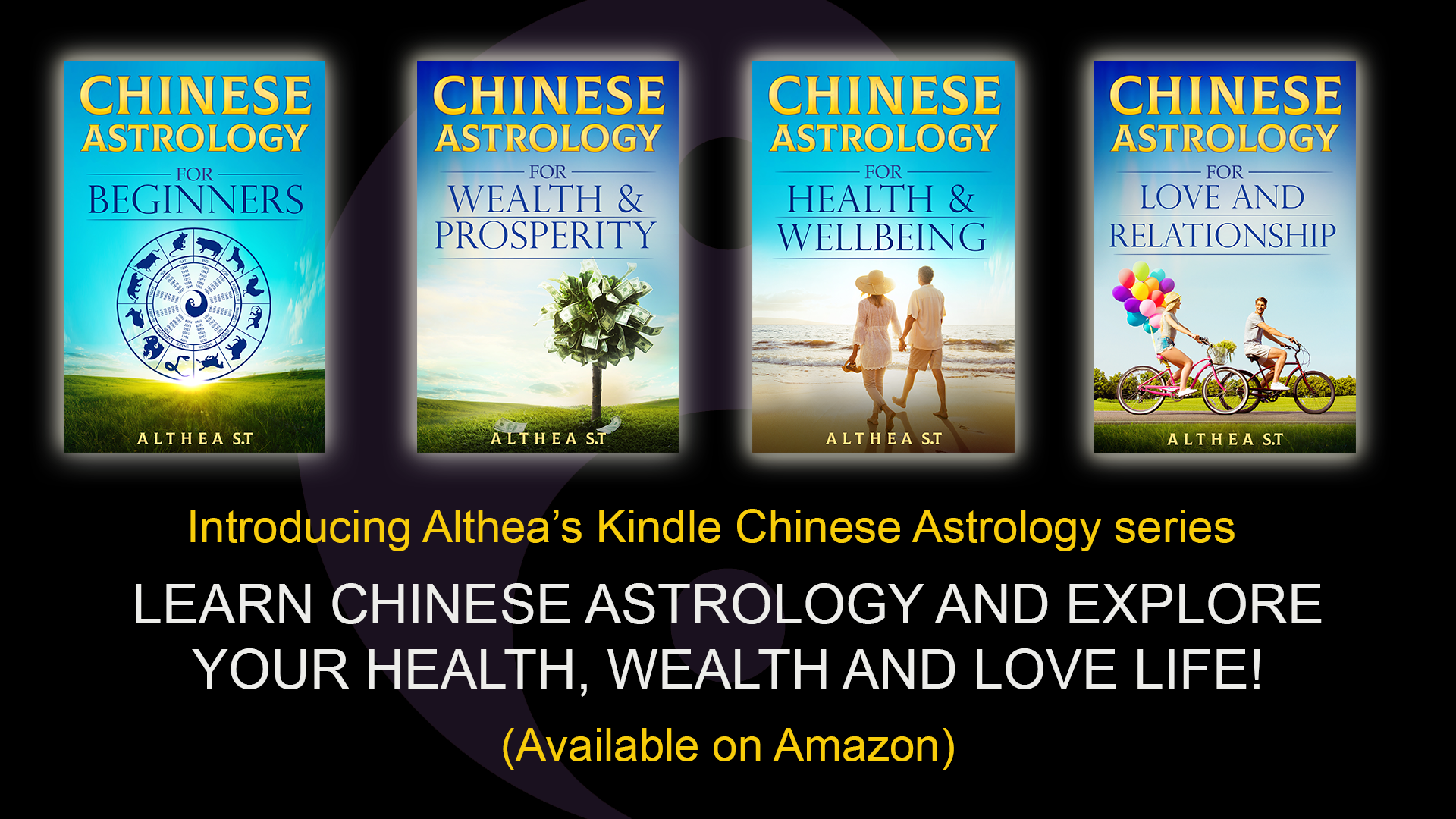 Schedule your Chinese Astrology Ba Zi consultation with Althea, because in life, there is so much to learn, as there are so many paths to walk. Understand the potentials and limitations of your Destiny and find the ways to grow and improve your Luck. Understand the importance of right timing and make informed decisions – to tune in with the best flow of your life!
We offer Life, Business and Annual Ba Zi Consultation.
Get amazing coaching skills based on actual knowledge. Decode one's Life Path and understand their abilities and limitations. Offer tailor-made solutions and advise about the right timing. And much more! Four levels, intense studies, certification program available. Flexible timing, studying in small groups (2-5 people).
Achieve great wisdom about life. Learn how to interpret the Ba Zi chart and anticipate the future developments in one's life. Help them reach their greatest potentials and become their best Self! Case Studies tutorials and certification program (4 levels) available. Flexible timing, undivided attention.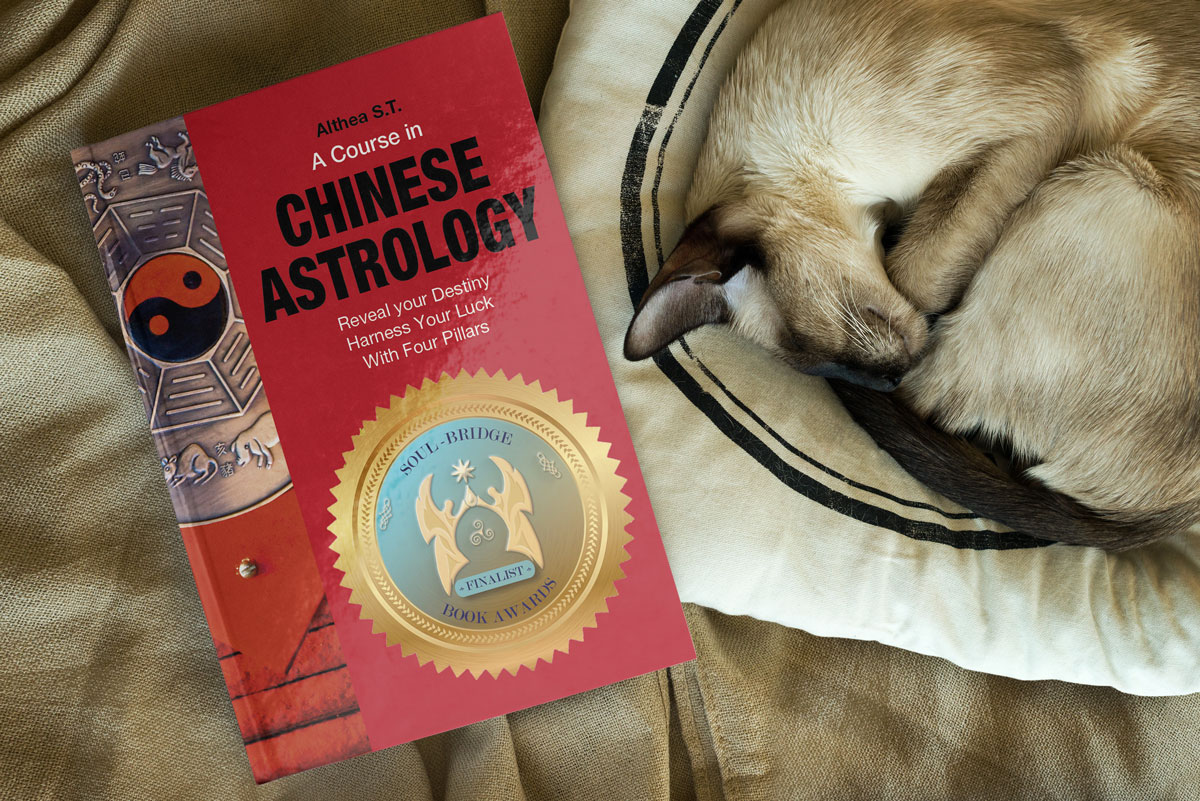 CHINESE ASTROLOGY BOOK
Awards:
MBS Book Awards of Europe, January 2018 
Full title:

 
A Course in Chinese Astrology: Reveal Your Destiny, Harness Your Luck with Four Pillars
Chapters:
10 (+Glossary+Appendix)
Pages:
270
Illustrations:
50
Tables:
50
Charts:
50
Case Studies:
9
——-
This is the only Chinese Astrology book you'll ever need! 
——-
Price:
30$
Shipping:
$17
Approximate delivery time:
1-2 weeks for Europe; 2-4 weeks for the est of the world
---
 *
To explore the contents of the Chinese Astrology book simply follow the link: bit.ly/ASTROBOOK