Althea S.T.
Chinese Astrology for Love and Relationships
---
BLURB
Love. Relationship. Family.
What's the secret to finding a happy and fulfilling relationship?
The secret is discovering who you are and whom you are not. Once you know more about yourself, you'll know your love luck and the ways to improve your relationships, too.
Learning Ba Zi Chinese astrology can help.
Even if you've never studied this art before, you can learn by starting here.
What are your strengths and weaknesses, when it comes to love and relationships? If you don't know, you can easily fell into statistics, which says that 40-50% of married couples in US divorce! Knowing that the main reasons are lack of communications and unrealistic expectations, understand yourself and others, to develop better relationships.
The invaluable information included in this book will shed light on the ways you love, which can increase your chance of establishing a successful relationship.
---
A few of the topics covered are:
Why we can't live without love.

How your Self loves.

The Love Signs of Chinese astrology (find if you have them).

How the Twelves Zodiac Signs affect relationships.

The significance of your Spouse Palace.

Your love luck for the upcoming years.
Discover your love luck, follow the tips and get the most out of your love life.
---
Look for this award-winning author's other books available at Amazon and empower your life.
---
Don't forget to calculate your Chinese Astrology Ba Zi chart right now, it is free!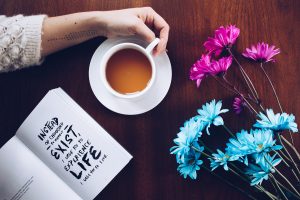 Schedule your Chinese Astrology Ba Zi consultation with Althea, because in life, there is so much to learn, as there are so many paths to walk. Understand the potentials and limitations of your Destiny and find the ways to grow and improve your Luck. Understand the importance of right timing and make informed decisions – to tune in with the best flow of your life!
We offer Life, Business and Annual Ba Zi Consultation.
Chinese astrology articles & posts you might want to read