Tesla vs. Musk
When we compare Tesla and Musk's charts, we can find many similarities. For example, they share the same Self and a very strong Output – which also happens to be the same Element – Fire.
They also share the whole pillar, where Tesla's Day Pillar (represents one's personality), is the same as Musk's Month Pillar (represents one's career). This connection reveals the fact that Tesla's inventions (personal accomplishments) found a way to Musk's career (Tesla Inc., Tesla car).
Musk once explained that Edison was a role model for him, not Tesla, and that he bought a company which was already named Tesla by the original owners – as a tribute to company's using of an AC motor, an architecture which was developed by Tesla.
Musk was not mentioning Tesla very often, but in one of his interviews, he said that Tesla ''deserves a little more play, then he got in our society.''
And he really gave Tesla that play!
*To Calculate your Ba Zi chart (free), just click here.
*To read other posts form the series 'Tesla and Elon Musk: Their Secret Connection', just click on the posts below:
Chinese astrology articles & posts you could read
Get amazing coaching skills based on actual knowledge. Decode one's Life Path and understand their abilities and limitations. Offer tailor-made solutions and advise about the right timing. And much more! Four levels, intense studies, certification program available. Flexible timing, studying in small groups (2-5 people).
Achieve great wisdom about life. Learn how to interpret the Ba Zi chart and anticipate the future developments in one's life. Help them reach their greatest potentials and become their best Self! Case Studies tutorials and certification program (4 levels) available. Flexible timing, undivided attention.
Schedule your Chinese Astrology Ba Zi consultation with Althea, because in life, there is so much to learn, as there are so many paths to walk. Understand the potentials and limitations of your Destiny and find the ways to improve your Luck. Understand the right timing and make informed decisions – to tune in with the best flow of your life!
We offer Life, Business and Annual Ba Zi Consultation.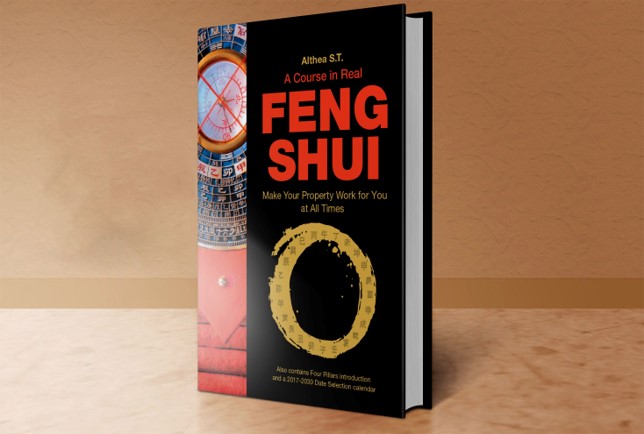 A course in real feng shui
Awards: Mind-Body-Spirit Book Award, January 2018
Title: A Course in Real Feng Shui: Make Your Property Work for You, at All Times
Chapters: 10 (+Glossary+Appendices)
Pages: 340
Illustrations and tables: 200
———
This is the only Feng Shui book you'll ever need! That's why we made it in hardcover – it's always going to be open!
———
Price: 35$
Shipping: $18
Approximate delivery time: 1-2 weeks for Europe; 2-4 weeks for the rest of the world
———-
—-
To explore the contents of this Feng Shui book simply follow the link: bit.ly/FENGBOOK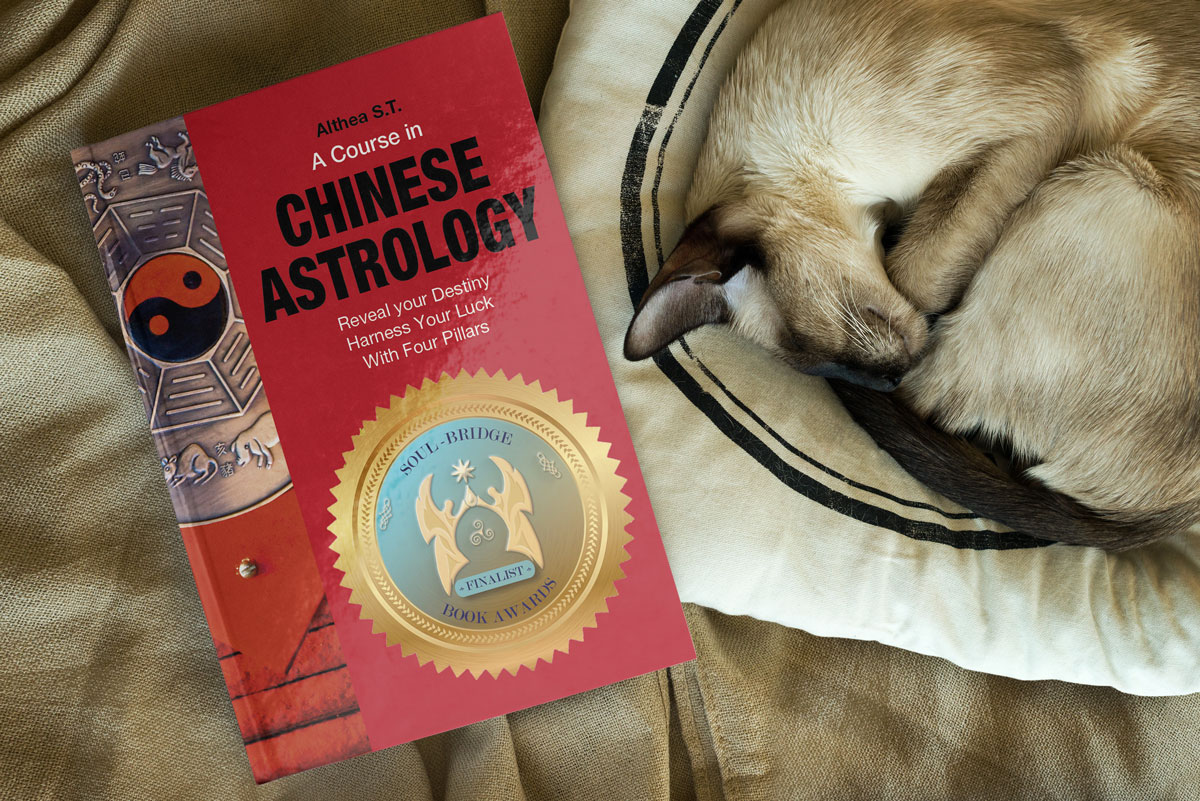 a course in chinese astrology ba zi
Awards: MBS Book Awards of Europe, January 2018 
Title: A Course in Chinese Astrology: Reveal Your Destiny, Harness Your Luck with Four Pillars
Chapters: 10 (+Glossary+Appendix)
Pages: 270
Illustrations: 50
Tables: 50
Charts: 50
Case Studies: 9
——-
This is the only Chinese Astrology book you'll ever need! 
——-
Price: 30$
Shipping: $17
Approximate delivery time: 1-2 weeks for Europe; 2-4 weeks for the rest of the world
—-
 —
To explore the contents of the Chinese Astrology book simply follow the link: bit.ly/ASTROBOOK
https://altheachineseastrology.com/wp-content/uploads/2019/04/Tesla3.jpg
1260
1920
althea
https://altheachineseastrology.com/wp-content/uploads/2018/05/chinese-astrology-logo.png
althea
2019-04-20 17:33:00
2021-11-22 16:44:45
Tesla and Musk: Their Secret Connection (7)